In celebration of our 60th anniversary in 2019, CODE launched the Read. Learn. Live photography exhibit by Peter Bregg. During 2019, the exhibit traveled to nearly a dozen locations across Canada to help raise awareness and inspire participation in CODE's mission. The photos were taken in Sierra Leone in May 2019. They capture the great need for quality education, as well as great hope through the camera lens of Peter Bregg, a renowned Canadian photojournalist who we are grateful to a call a friend.
About the Photographer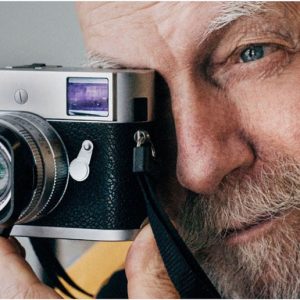 Over the past four decades, Peter has travelled to more than 80 countries. He served at Rogers Publishing for 20 years until 2009 including as chief photographer at Maclean's for 17 years. He's also worked as a photographer and editor with the Canadian Press in Ottawa and the Associated Press in London, Boston, New York, and Washington, DC, and was the official photographer to Prime Minister Brian Mulroney in 1984-85.
His assignments have included eight Olympic Games, Stanley Cups, World Series, presidential trips, Vietnam in 1973, the Iran hostage crisis in 1979-80, and the imposition of martial law on the Solidarity movement in Poland in 1981. He was also in New York to cover the 9/11 terrorists attacks on the World Trade Centre in 2001. Peter has been an active member of PhotoSensitive – a photo collective that uses photography to support charitable causes – since its founding in 1990.
Peter has won numerous awards including a World Press Photo Award, NPPA Regional Photographer of the Year, Canadian Press Photo of the Year, Eastern Canada News Photographers Association Awards, a Canadian National Newspaper Award, and White House News Photographers Association Awards. In 2014 he was the honored recipient of the Lifetime Achievement Award from the Canadian Journalism Foundation and in 2016 he was awarded the Order of Canada.
A Peak at the Photo Exhibit