We are united in the belief that the surest way to achieve lasting peace and prosperity is to build a world in which every young person can pursue their education and realize their full potential as literate, empowered, self-reliant citizens.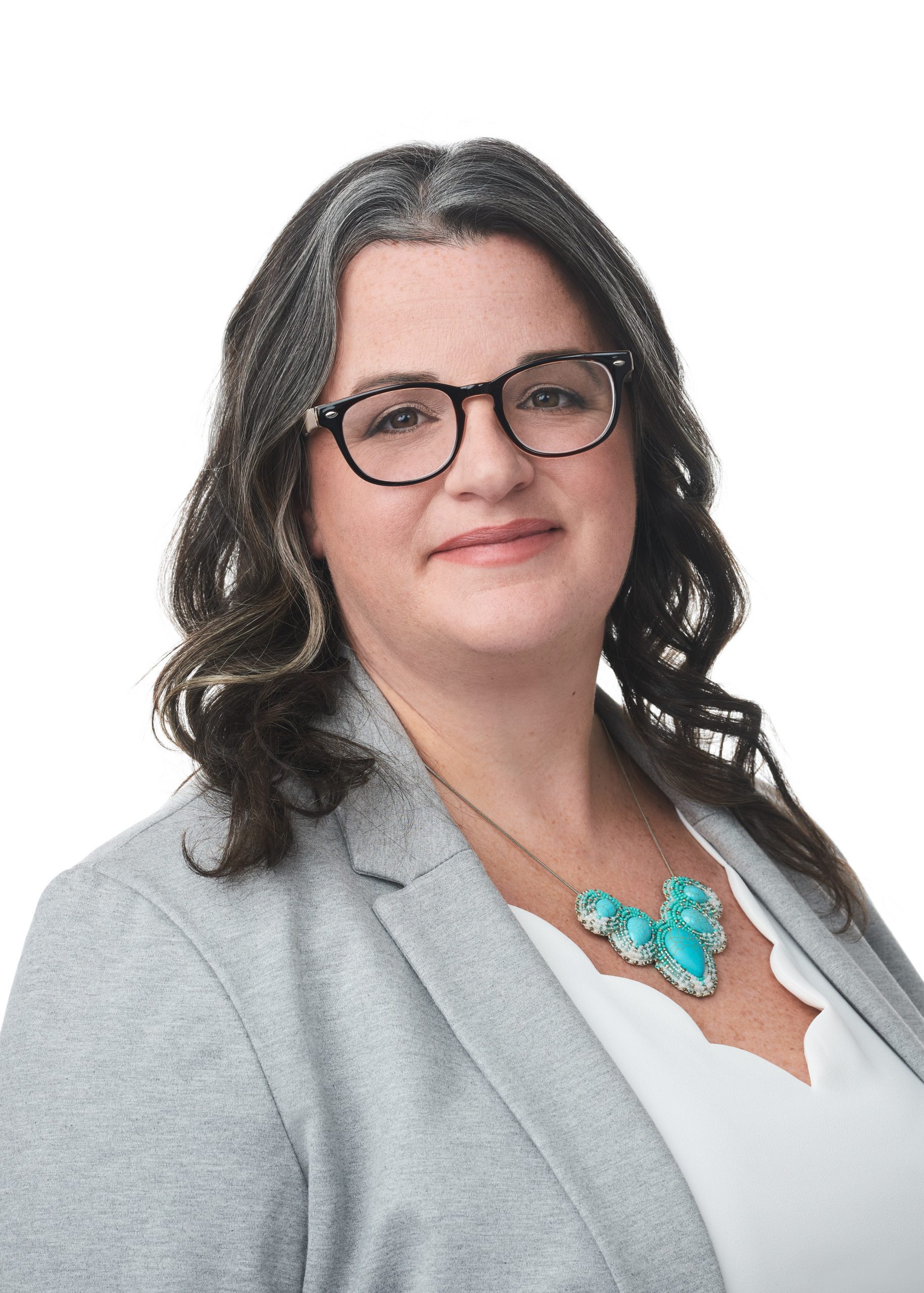 Meet Janice Ciavaglia, Chief Executive Officer
Janice joins CODE with nearly two decades of experience in the education sector, having worked as a classroom teacher, literacy consultant, and sector leader within public and philanthropic organizations championing quality education. Janice holds an undergraduate degree from Queen's University, a Bachelor of Education from Nipissing University, and a Master of Education from Mount St. Vincent University.
Janice previously spent six years at the Assembly of First Nations (AFN), a national organization with more than 150 employees and 900,000 constituents. As CEO from 2020-2023 she led several historic initiatives, including the transformation of the funding model for First Nations schools across Canada. This yielded significant positive outcomes, including improved graduation rates and transition to post-secondary education for First Nations youth.
Janice, who serves on the Board of the Ontario Education Collaborative Marketplace (OECM) and Christie Lake Kids, has been recognized for her inspirational leadership. She was named one of Canada's "Top 40 Under 40" in 2021 and led the AFN to be recognized as one of Canada's "Top 100 Employers" in 2023.
Executive Team
Scott Walter, Executive Director
Joan Summers, Chief Operating Officer
Hila Olyan, Director of Program Development and Innovation
Ivan Zenar, Director of International Programs
Andrea Helfer, Director of Fund Development and Marketing
Marc Molnar, Director of Finance & Administration
CODE Board of Directors
CODE's Board of Directors represent a diverse group of professionals who represent a cross section of private, public and not-for-profit expertise. We are grateful for their professionalism and contributions of time and talent, which are integral to the achievement of CODE's mission.
Chair, Bruce Montador, Senior Public Servant, Ret. , Chair, Africa Study Group, Canadian International Council, National Capital Branch
Vice Chair Nathalie O'Neil, Global Affairs Canada, Ret.
Treasurer, Pauline Port, VP Corporate Services and CFO, Canadian Blood Services, Ret.
Cathy Carlin, Investment Executive, Ret. (Chair, CODE Foundation)
Dr. James V. Hoffman, Language and Literacy Studies, The University of North Texas
Valerie Hussey, Former CEO and Publisher, Kids Can Press
Jeff Kehoe, Director, Enforcement at Ontario Securities Commission
Dr. Asheer Sharman, Physician specializing in Intensive Care and Internal Medicine, Trillium Health Partners
Aliou Sow, Publisher and International Education Consultant
Dr. Rob Tierney, Dean Emeritus and Professor Emeritus of Language and Literacy Education
Janice Ciavaglia, CODE CEO/Ex-Officio
Rachel Welch O'Connor, Practice Lead, Leadership and Performance · WATSON Advisors Inc.
Colin McNairn, Honourary Life Counsel
Network of Subject Matter Experts
The design and delivery of CODE's literacy programs benefit from the expertise of our network of subject-matter experts representing leading faculties of education at both Canadian and American universities.  It is through engagement of this panel of experts that CODE ensures our programs are rooted in best practice and benefit from high quality research to objectively evaluate program performance.
Dr. Marlene Asselin
Associate Professor
University of British Columbia
Dr. Kathy Ganske
Research Professor, Literacy Education, Department of Teaching and Learning
Vanderbilt Peabody College
Dr. Claudia Mitchell, F.R.S.C.
Director, Institute for Human Development and Well-Being
McGill University
Dr. Alison Preece
Professor Emeritus, Language & Literacy
University of Victoria
Dr. Misty Sailors
Professor, Interdisciplinary Learning and Teaching
The University of Texas at San Antonio
Dr. E. Wendy Saul
Professor
University of Missouri-St Louis
Dr. Lisa Starr
Assistant Professor
Director, Office of Internships and Student Affairs
McGill University
Jennifer Thompson
PhD Candidate
McGill University
Dr. Charles Temple
Professor of Education and International Literacy Trainer
Hobart and William Smith Colleges
Rick Wilks
Director
Annick Press Ltd
Brian O'Donnell
Independent Publishing and Copyright Professional
Dr. James V. Hoffman
Professor, Reading Language and Literacy Studies
University of Texas at Austin
Dr. George Hunt
Associate tutor
University of Edinburgh
Dr. Sally Beach
Professor, Instructional Leadership and Academic Curriculum
University of Oklahoma

Dr. Richard Maclure
Professor, Faculty of Education
University of Ottawa
Dr. Pamela Winsor
Professor Emerita
University of Lethbridge
CODE Ambassadors
Our Ambassadors are a panel of distinguished Canadians who care about international education and support our long term success in delivering quality literacy programs to children. Under the patronage of the Governor-General, these outstanding citizens help open doors and guide our work.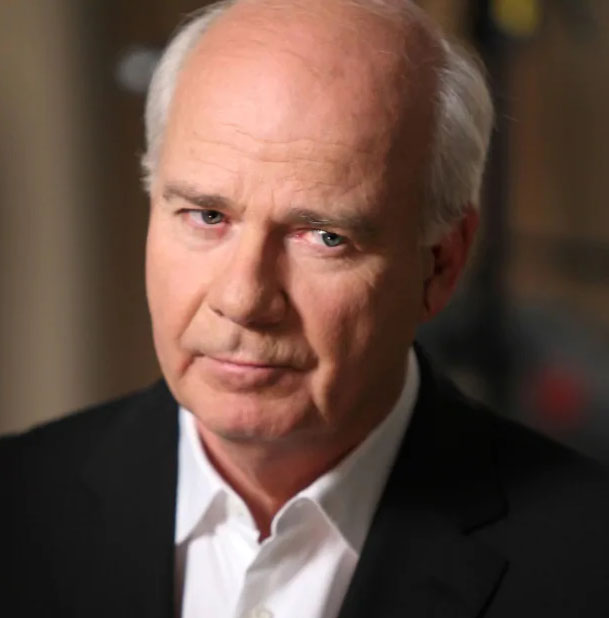 "The simple act of being able to read and write is truly transformational when we stop and think about it. It provides us the ability to learn. It enables us to communicate. It empowers us to advance. It elevates us all."

– Peter Mansbridge, CODE Ambassador and former chief correspondent, CBC News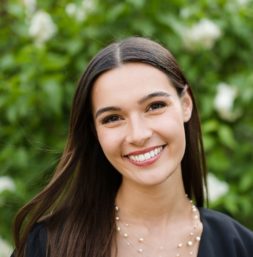 "Youth today have such a passion for activism, and their involvement in children's literacy has the capacity to change the future. Investing in a child's ability to read and write empowers them to succeed in all aspects of life. Let's aspire to inspire children across the world."

-Rachel Murgel, Miss Ontario World 2022 and graduate of McMaster University's Arts and Science program
Karen Kain, C.C., LL.D., D.Litt., O.Ont.- Karen Kain is an internationally acclaimed dancer, a former chair of the Canada Council for the Arts, and currently the Artistic Director of the National Ballet of Canada. She received the Order of Canada in 1976.
Robert Bateman – Robert Bateman is a well-known Canadian philanthropist, naturalist and accomplished artist. Formerly a teacher in Nigeria, Mr. Bateman has a deep connection with Africa and education.
Anna Porter – Anna Porter has been one of Canada's most respected book publishers for 30 years.
Valerie Hussey C.M. – Valerie Hussey became a Canadian publisher of books for children after having worked in educational publishing in New York. In 1996, through CODE, she worked with Kenyan publishers and participated in the launch of Kitabu House, Kenya Children's Book Project, in Nairobi. Valerie received the Order of Canada for her work in publishing and philanthropy.
Anton Kuerti C.M. – Anton Kuerti is one of the world's top classical pianists, an active philanthropist, and Officer of the Order of Canada and the recipient of several honourary doctorates.
The CODE Foundation
Established in 1992, the CODE Foundation is an endowment fund that manages and invests bequests and other planned gifts. The CODE Foundation donates its investment income annually to CODE.
The CODE Foundation Board of Directors:
Chair, Catherine Carlin, Investment Executive, Ret.
Treasurer, Chris Nobes, Managing Director, Kroll
John Bai, Chief Financial Officer, City National Bank
Paul Bouzanis, CEO / President PBC Group
Christopher Bredt, Senior Litigation Partner, Borden Ladner Gervais LLP
John Casey, Vice President & Managing Director, BMO Nesbitt Burns
Lorena Gepraegs, Assistant Vice President, IT Security, Risk and Governance at the Healthcare Ontario Pension Plan (HOOPP)
Raymond Halley, Vice President and Senior Portfolio Manager, Fiera Capital
Christopher Norris, Director (Senior Specialized Manager), Enterprise Strategy & Decision Support and Investor Relations
Pauline Port, VP Corporate Services and CFO, Canadian Blood Services, Ret.
Priya Radha, Managing Director, CIBC Capital Markets
View the Audited Financial Statements for the CODE Foundation
Our Partners
In an effort to facilitate sustainability of our programs and build local capacity, CODE designs and implements programs in close partnership with locally-based civil society organizations. These partners bring a depth of knowledge of  local issues and long history of accompanying the processes of local development. They are indispensable to the successful implementation of programs. To learn more about CODE's commitment to working in partnership, please refer to CODE's Partnership Charter.