Join us for our next "CODE Connects – LIVE"
Our new hour-long "CODE Connects – LIVE" virtual events series aims to share the diverse voices, perspectives, and experiences of individuals working to tackle the global learning and literacy crisis. It's an opportunity to exchange ideas, ask questions and gain insights into CODE's programming. We invite our supporters, allies, and friends to join us live (via Zoom or Facebook) for our next scheduled event.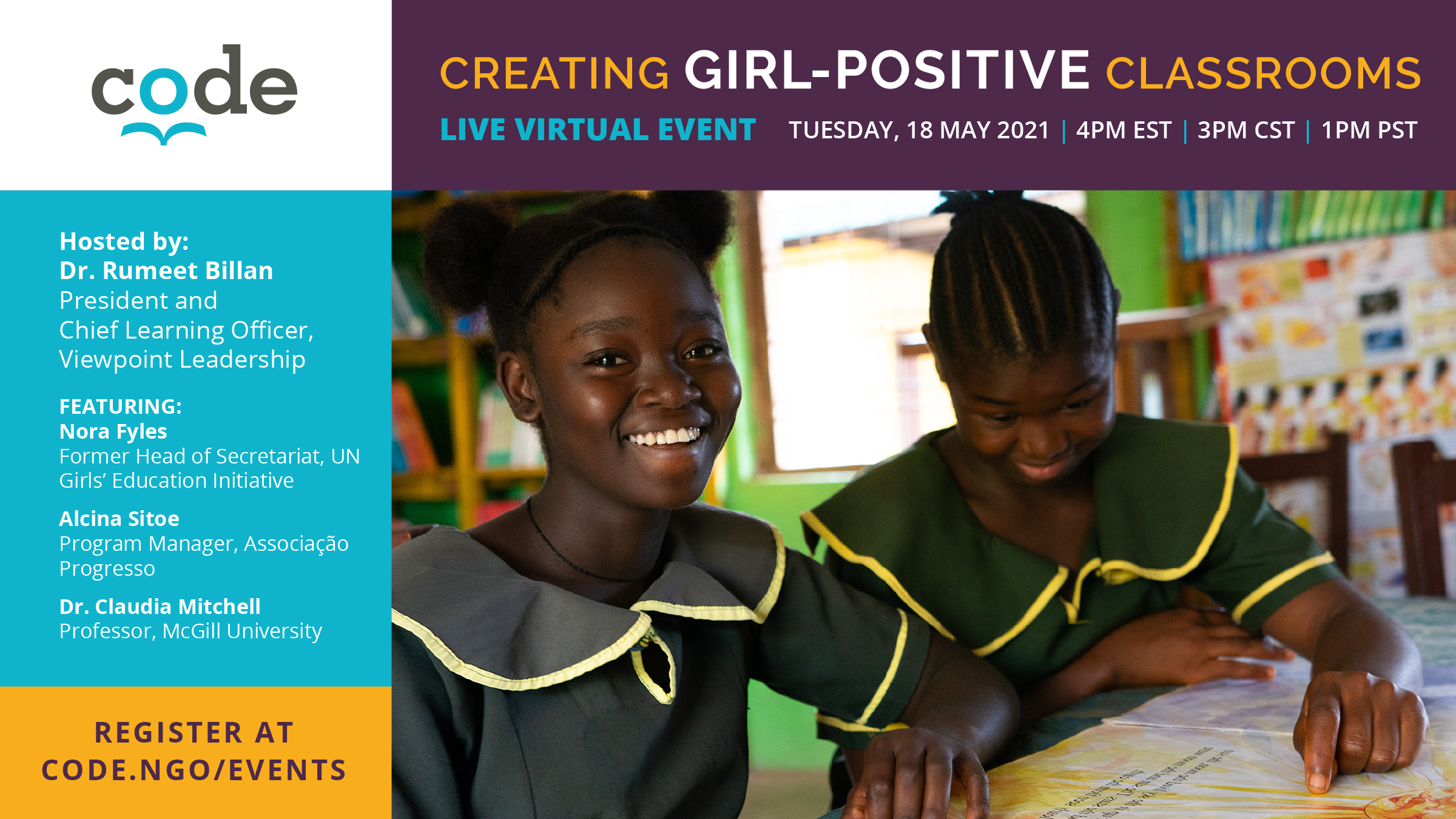 Thanks to those who joined CODE and our host Dr. Rumeet Billan for an hour-long conversation with international gender and education experts as they shared insights and experiences on creating classroom environments that help girls succeed in school. From pedagogy and gender representation in books to cultural biases and gender-based violence –  all too often schools struggle to provide a positive learning environment that helps girls reach their full potential.
Our conversation benefited from the experiences and expertise of the following:
Nora Fyles
Former Head of Secretariat, UN Girls' Education Initiative (UNGEI)
Dr. Claudia Mitchell
Professor, McGill University
Alcina Sitoe
Program Manager, Associação Progresso (Mozambique)
Scott Walter
Executive Director, CODE