Right now, in countries like Sierra Leone, CODE and it's local partners are working hard to help children learn to read, write and explore new ideas. And now, during the COVID-19 pandemic it's even more urgent for children and families to keep learning together and for students to catch-up on what they've missed. 
Today, we're launching our holiday appeal to support reading and writing programs in sub-Saharan Africa. This holiday season we're working to give brighter futures for all children with the gift of literacy.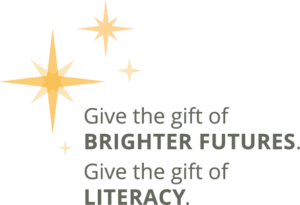 A special holiday gift this year means we can meet the urgent and growing need to share more books with more children and provide critical help and support to teachers. A gift today is an investment in the futures of tomorrow's teachers, nurses, shop owners, activists, and leaders. 
Your gift today is also a promise to the future. As you know, being literate goes beyond learning the basics like ABCs, letter sounds, and word recognition. Literacy is also about fluency, comprehension, and critical thinking. A child that can read and write is given the chance to become a problem solver, and engaged citizen, a productive worker, and a life-long learner. 
A special holiday gift today allows us to continue to provide literacy support to teachers, students and families. Families like Ramatu's from the Port Loko District in Sierra Leone. 
Ramatu's story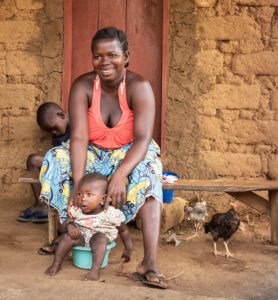 "I was born and raised here, and I attended school until the end of junior high. I remember how much I loved religious studies and social studies. It makes me happy to see my children aspire to do great things. I want them to be ministers and lawyers. And I want my youngest to be the first female president of Sierra Leone because girls and women should have a chance to achieve great things." 
Please consider a gift in support of children's literacy. Your generosity is helping children, like Ramatu's, get the education they need for a brighter future.