There's no better way to prepare student teachers than by providing them with hands on experience working one on one with students.
That's the idea behind a mentoring initiative which includes teaching strategies that is part of our Better Education through Teacher Training and Empowerment for Results (BETTER project) in Mozambique.
"The mentoring initiative is contributing to the quality of the student-teachers' preparation, as they learn to adopt strategies to support children to overcome difficulties to learn reading and writing, and support children that have difficult to learn," said Elsa Goia, a trainer of Portuguese language and literacy in Chitima.
The BETTER project which is a partnership between CODE, the Mozambican Ministry of Education and Human Development and Associação Progresso with funding from the Government of Canada through Global Affairs Canada.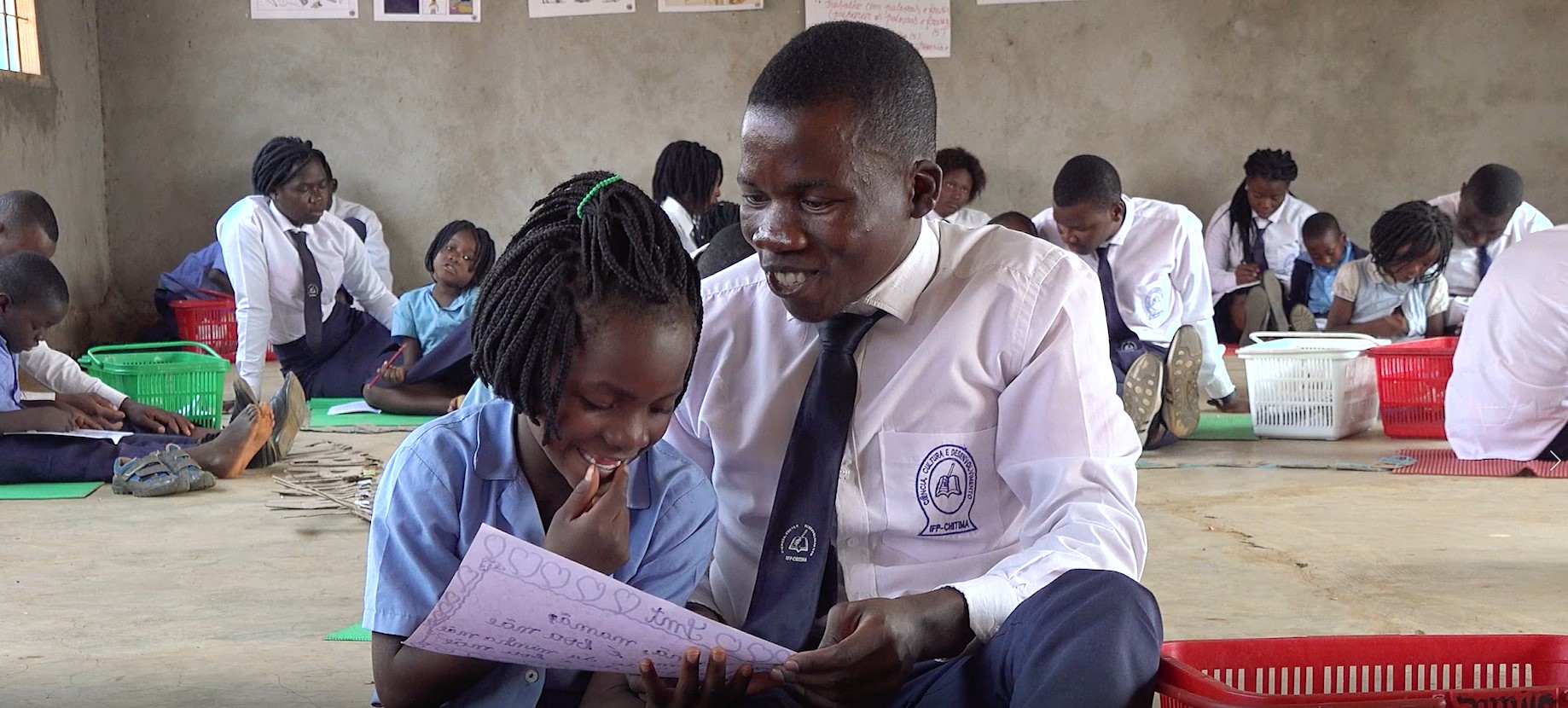 We recently released six videos each featuring a different teaching strategy including reading out lout, breaking down phrases, using poems and song, guided reading techniques and using beautiful books as part of their teaching practices.
"The sessions are important to me, because I am building more affinity with the child which will then help me in the future," said trainee Sapaz Canter.
The strategies featured in the videos can be used by teachers anywhere to help increase the reading and writing levels of primary school children.