CODE is proud to launch of our Class of 2023 scholarship campaign.
We're aiming to help young w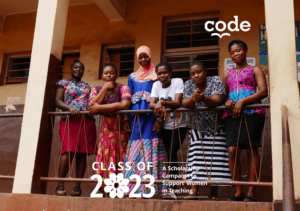 omen in Sierra Leone achieve their dreams of becoming certified teachers by funding scholarships for them to attend teachers' college.
This scholarship initiative is the first of its kind for CODE. With the help of supporters like you, we're aiming to fully fund scholarships for 100 determined and motivated young women.
All gifts made on or before October 5, 2020 (World Teachers' Day) will go directly towards the scholarship program.
To learn more and to donate visit our campaign page.