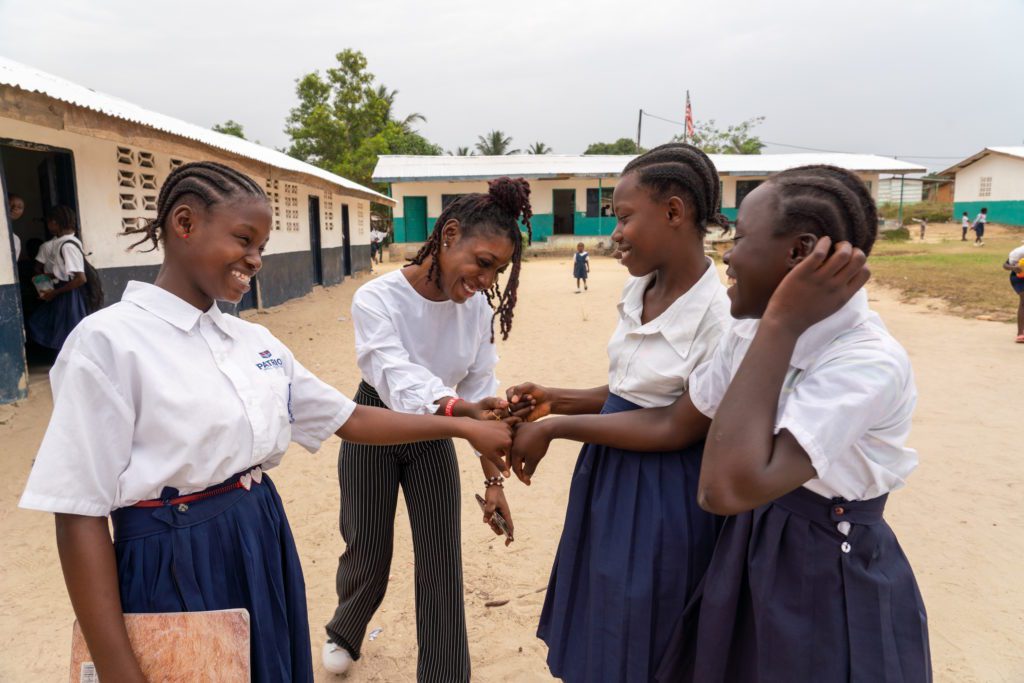 CODE is pleased to announce the expansion of the Girls' Accelerated Learning Initiative (GALI) in Liberia. Beginning on July 1, 2023, the program will expand from 20 to 40 schools, doubling the number of girls it will reach over the next three years.
Since 2018, in partnership with the WE-CARE Foundation in Liberia and the Liberian Ministry of Education, we have helped more than 1,400 over-age girls stay in school, master foundational literacy and numeracy skills, advance confidently to age-appropriate grades, and learn valuable life skills.
GALI has shown that remedial learning and life skills development opportunities for over-age girls need not be complicated or expensive to deliver deeply meaningful results. We are excited to expand this proven model that has touched the lives of so many vulnerable girls and set them on a path to realizing their full potential.
CODE is grateful to three Canadian foundations – including The Peter Gilgan and 60 million girls foundations – for their leadership gifts and pledges. These early contributions have allowed us to launch this program with confidence.
GALI is funded entirely by private donations from foundations, corporations, and caring individuals like you. It's a true testament to the life-changing work we can make possible through our collective kindness and generosity.