According to BookNet Canada, a non-profit organization that develops technology, standards and education to serve the Canadian book industry, an accurate profile of the Canadian population was not reflected well in the bestselling children's picture books of 2018.
Only 27% of human characters were Black, Indigenous, and people of colour (BIPOC). Approximately 3 in 10 main characters were identified as female. The data provides more detail on gender breakdowns and demonstrates that the LGBTQ+ population is also significantly underrepresented.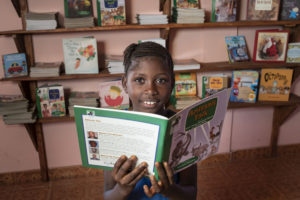 Around the world, individuals are getting involved to ensure there is a variety of content available especially for kids to sink their teeth into where they can see people like themselves. Here are just a few examples of people taking matters into their own hands.
Marley Emerson Dias is fierce. She is only 15 years old and is taking the world by storm. She is an author, the Editor-in-Residence of her digital 'zine and founder of 1000 Black Girl Books. It is an international movement to collect and donate children's books that feature Black girls as the lead character. To top it all off, she's got Bookmarks: Celebrating Black Voices on Netflix. Each episode features a children's book about the Black experience written by a Black author and read aloud by a Black celebrity. The show launched September 1, 2020.
The American presidential election and the global Black Lives Matter movement have also shed light on other young authors using children's books as tools for social activism. Meena Harris, the niece of vice-president elect under Joe Biden, Kamala Harris, is a lawyer, social justice activist and entrepreneur. She's written Kamala and Maya's Big Idea.
"The inspiration in writing the book was really about celebrating the stories that I would hear as a kid that were incredibly important to me, which were these early lessons around things like community organizing, around coalition building, around leaning on your community, and creating a space for your community to come together to make it even better," Harris told Business Insider.
Professional athletes are also putting pen to paper.
Canadian Olympic athlete/basketball player Kayla Alexander has written, illustrated and self-published an online book released in August 2019 called The Magic of Basketball.
"I feel like people of different races deserve characters that look like them and [to be] represented in children's books," she told Olympic.ca. "I wanted to have a female character in sports. Too often when you read a children's book about sports you don't see a female character as the lead, and you don't see female athletes that are Black."
Alexander played for Team Canada's women's basketball team this past winter when they qualified for the 2020 Tokyo Olympics, which have been postponed. She also plays in the WNBA.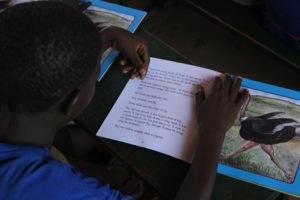 We know that books are a powerful tool and that children seeing themselves in the books they read is critically important.
One of our goals at CODE is to help ensure the availability of high-quality, locally-relevant reading and learning materials. We work across the book chain – with authors, publishers, distributers – in the development of print and digital materials by local industry. These are designed to provide a meaningful context in which girls and boys and women and men are depicted in ways that stress equality, empowerment and problem-solving.
In 2019 alone, we published 12 new children's book titles in Sierra Leone and Liberia. These books are written and illustrated by local storytellers and developed in partnership with local publishers. The books feature brightly coloured images and the stories cover a wide range of topics. Some come from fables and legends and some are fact-based. Some stories focus on math and science and many feature girls as the main characters to promote gender equality.
Later this year under CODE's Transforming Girls in Education Program in Sierra Leone, a new set of books will be released with content and characters that pre-teen and teenage girls will be able to relate to. CODE worked with its in-country partner The Association of Language and Literacy Educators (TALLE) in Sierra Leone to develop these diverse and representative new titles. We will be excited to share them with you once they are published.