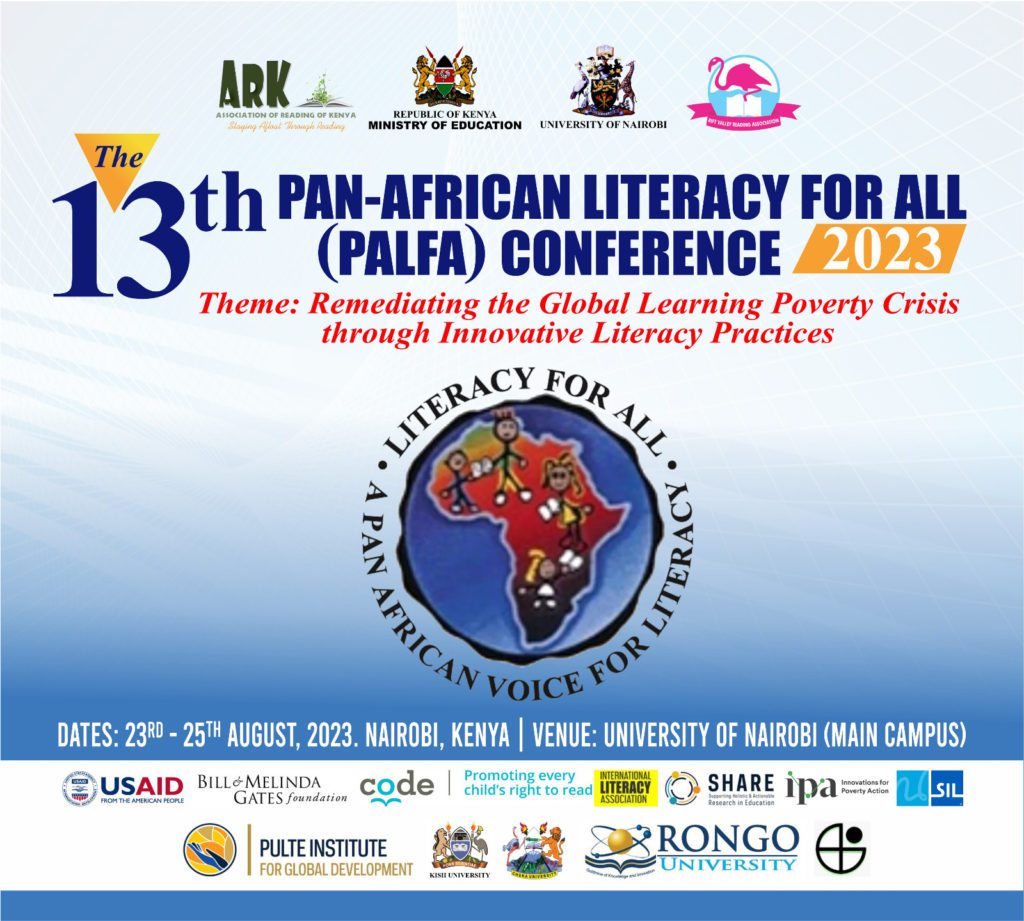 CODE is excited to be headlining a panel session and keynote address at PALFA 2023, taking place August 23-25. This year's conference theme is "Remediating the Global Learning Poverty Crisis through Innovative Literacy Practices." Bringing together luminaries from across the African continent, the conference is a platform for scholars, literacy experts, and policymakers to collectively address the pressing learning poverty crisis in Africa.
A shared vision for literacy advancement in Africa
Our participation at this year's conference is inspired by CODE's commitment to supporting the pan-African literacy community in exploring fresh insights into the challenges and opportunities associated with literacy development in African contexts, while cultivating a shared vision for sustainable literacy advancement led by Africans for Africans.
CODE's sessions
CODE's panel session features presentations from six CODE-sponsored researchers: Dr. Dawit Getahun from Bahir Dar University, Ethiopia; Dr. Rebecca Nambi from Makerere University, Uganda; Dr George Andima from Kisii University, Kenya; Professor Katrina Korb from the University of Jos, Nigeria; and Dr. Purity Nthiga from Kenyatta University, who will discuss their findings from their research projects funded through CODE's Context Matters program. Click here for the full panel abstract.
The Keynote Address by Dr Teresa Mwoma, Executive Director of the African Council for Distance Education, on the topic, "Rethinking Quality Teaching and Learning within Refugee Settlements and Fragile Contexts in Africa" will segue plenary discussions on the proposed research agenda for the Global Affairs Canada (GAC)-funded Teaching and Learning in Fragile Contexts (TLFC) program implemented by CODE. Click here for the full workshop abstract.
For more information, visit the PALFA Conference Website: http://www.palfa2023.associationofreadingofkenya.org/
Also follow the hashtag #ContextMatters for live updates of the conference on CODE's social media handles.
We hope to see you there!