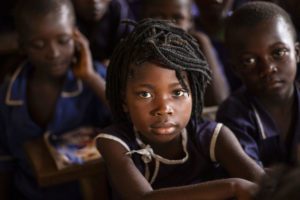 As part of the Transforming Girls' Education program in Sierra Leone, CODE is committed to using its expertise in book production to help promote gender equity.
Charles Temple, Ph.D., a literacy specialist, writing trainer, and children's author and Lynn O'Rourke, publishing specialist with CODE teamed up to write this blog about the organization's latest book project.
The blog is featured in a series put together by the Inter-agency Network for Education in Emergencies to promote accountability and transparency in commitments to the 2018 Charlevoix Declaration and progress in women's and girls' education in emergencies around the world.
To read the blog click here.