Muttering some incredulity concerning the superintendent's appointment of a teenager to his staff, the good-natured principal of Quispamsis Elementary School in New Brunswick came to the door of my Grade One classroom to ask me to complete my employment paperwork, including affirmation of pension deductions. A brand new graduate of teacher's college, and yes, a teenager for another few weeks, I was busily preparing to meet my first class the following morning. That was September 1970. I was as excited as the five and six-year-olds who would join me. They were coming to school to learn to read and write. Their success was my responsibility.  I was not thinking about my pension, nor did I envision the diverse professional opportunities – as teacher, tutor, consultant, and professor – the next five decades would bring.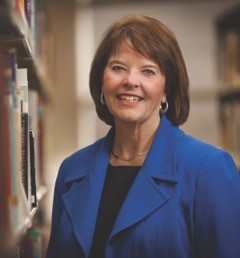 Much of my joy and satisfaction as an educator has come from my involvement with international teacher education projects—initially, with International Literacy Association in Belize; later, in war-torn Kosovo with a consortium of universities; and intermittently, with CODE in Ghana, Sierra Leone, Mozambique, and Kenya.  The overall goal of most projects has been to bring teachers, children, and books together in ways that effectively promote literacy skill development.  Each project has enjoyed successes and posed challenges. Each has contributed to my kaleidoscope of memories. Etched clearly are images of happy children eager to satisfy their insatiable thirst for stories, libraries with shelves of locally written books, and confident teachers proud of newly learned instructional skills. Sadly, there are also heart-wrenching visions of hungry children hoping for hand-outs and crowded classrooms barren of resources. It's not only been a privilege to share with teacher trainers and classroom teachers in these far-flung contexts, it's been a source of personal and professional enrichment.
It's easy to be a little sentimental on this 50th anniversary of my first year as a literacy educator. Many aspects of the field of literacy and related pedagogy have evolved and changed—research has better informed understanding, technology has reshaped curriculum—but it remains constant that learning to read opens a world of possibilities. I now enjoy the security of the pension I did not think about 50 years ago. I look forward to continuing to contribute to CODE's mission of promoting every child's right to read.
Pamela began her career teaching Grade One. After several years Winsor worked as a consultant for children experiencing learning difficulties. She then went on to complete her doctorate and taught at the University of Lethbridge from 1990 to 2016. The focus of most of her courses and research was reading and writing instruction for young students to ensure their literacy development throughout elementary school. Winsor's affiliation with CODE began in 2009. Over the years she's worked on a number of CODE programs including Reading Ghana, Reading Kenya, and Reading Sierra Leone.  Most recently she was involved in our BETTER project in Mozambique.