Shelagh Rogers has been a supporter of the CODE Burt Award program in Canada since its launch in 2013 – donating her time each year to be with us as host of the First Nations, Inuit, and Métis Young Adult Literature ceremony. Shelagh also interviews the authors and showcases their accomplishments on CBC Radio's The Next Chapter, a program devoted to Canadian writers.
Everyone at CODE deeply appreciates Shelagh's commitment to First Nations, Inuit, and Métis writers creating culturally-relevant stories for all Canadians to read, learn and enjoy.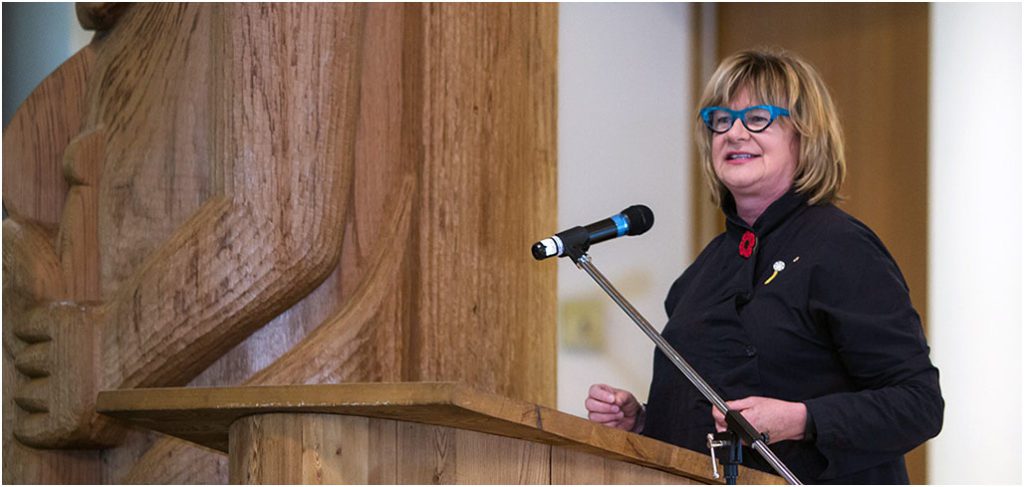 It is a profound joy to volunteer with CODE and to be a small part of the great work they are doing. The CODE Burt Award for First Nations, Inuit and Métis Literature for young people has created a legacy where Indigenous children and young adults see themselves in stories. I am so pleased to have hosted the awards event since its inception. Witnessing young readers meeting authors is nothing short of thrilling! Thank you, CODE, for your amazing leadership in sharing great stories of every kind."
–Shelagh Rogers
Shelagh grew up in Ottawa and began her broadcasting career at CKWS in Kingston, Ontario hosting a country music program while still a student at Queen's University. Over the years, she became a nationally distinguished broadcast journalist on flagship CBC programs such as Morningside, Sounds Like Canada, and This Morning. Shelagh is currently based in British Columbia hosting and producing CBC's The Next Chapter.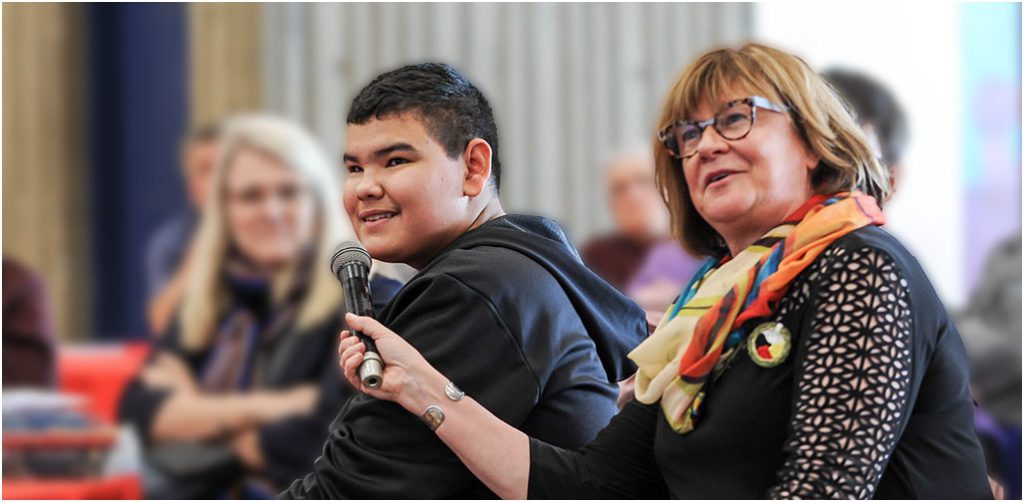 In September 2011, she was named an Officer of the Order of Canada and her citation reads:
"Shelagh Rogers is a passionate journalist, activist, and promoter of all things Canadian. A nationally renowned radio broadcaster, she is best known for hosting the CBC's This Morning and Sounds Like Canada. Also highly regarded for her advocacy work, she has spoken out to help destigmatize mental illness and has raised awareness and funds for adult literacy initiatives. She now champions reconciliation between Aboriginal and non-Aboriginal people as an honorary witness to the Truth and Reconciliation Commission of Canada."
Rogers was appointed Chancellor of the University of Victoria in 2015 and is the co-editor of Speaking My Truth: Reflections on Reconciliation and Residential School (2012), Reconciliation and the Way Forward (2014), and Speaking My Truth: A Journey to Reconciliation (2018).