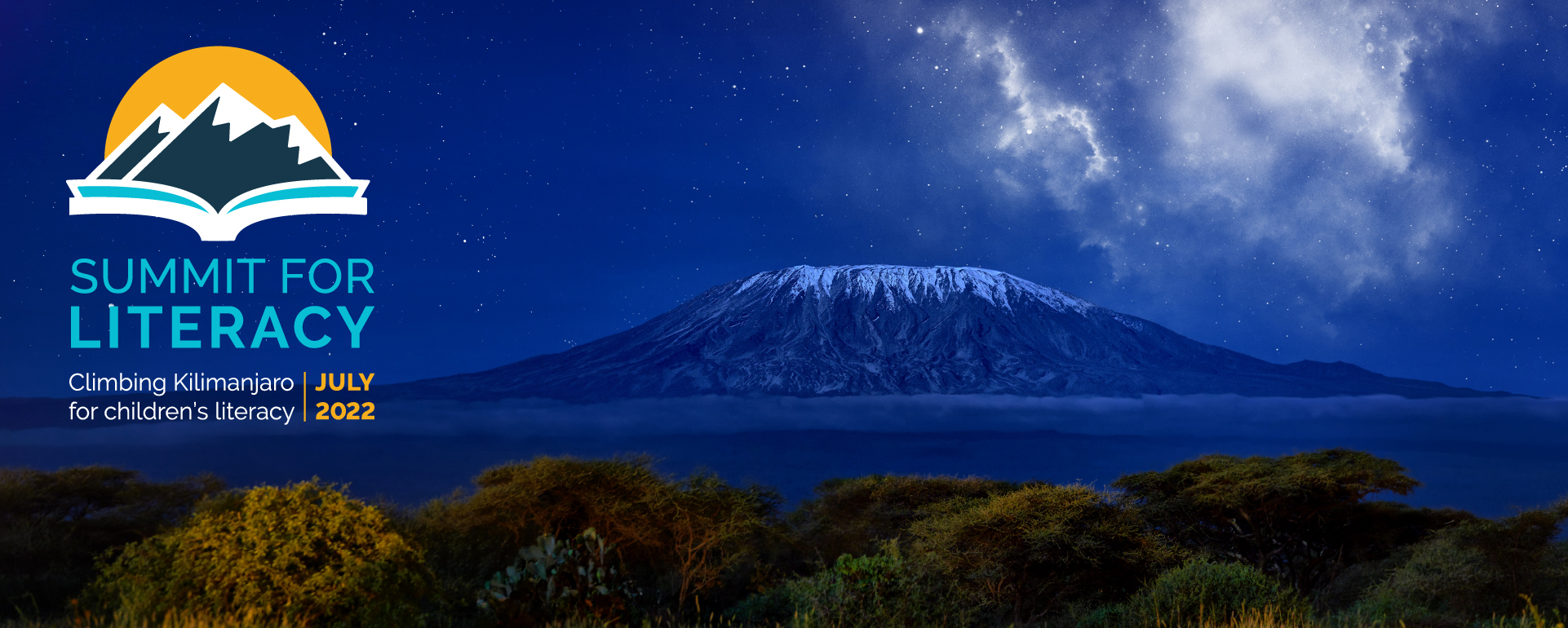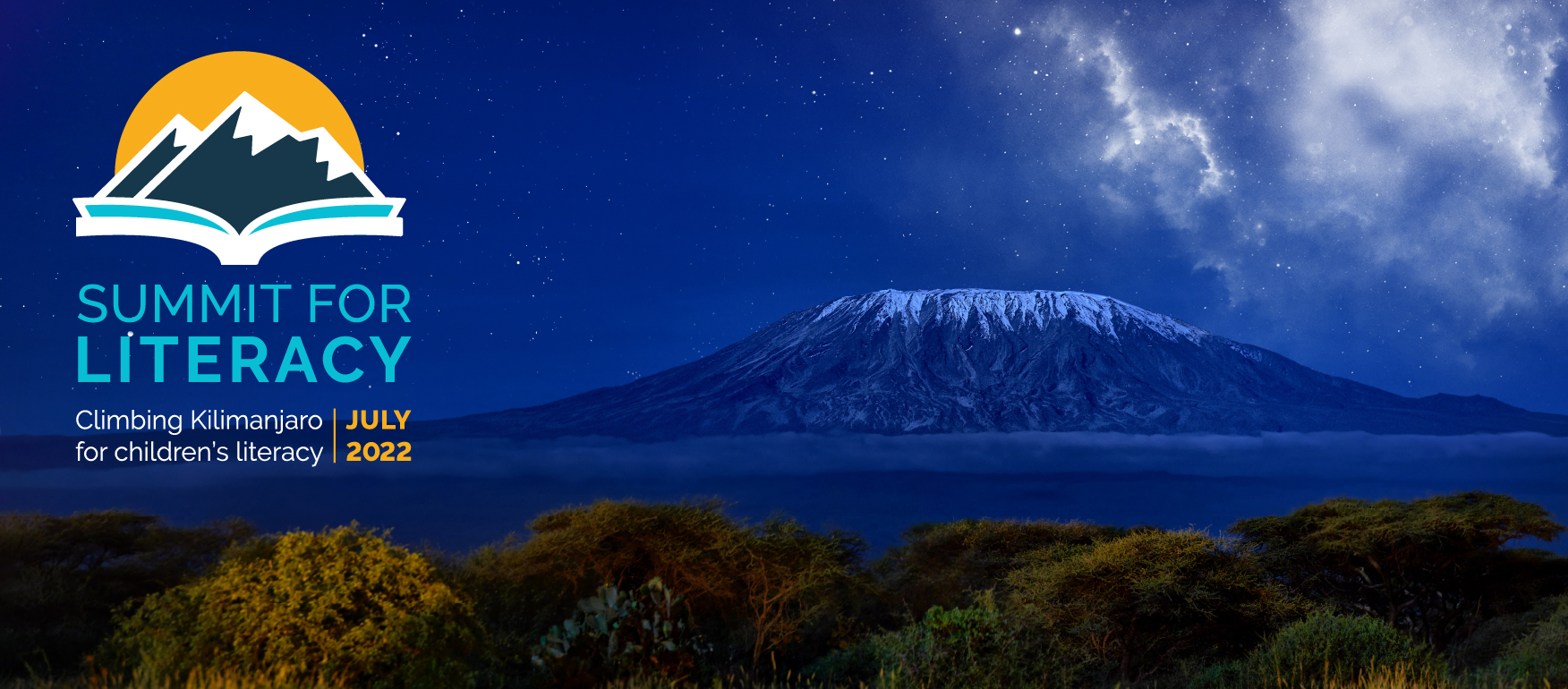 Our Kilimanjaro Climb is moving ahead, with all the necessary COVID-19 safety protocols in place. If you're eager to take on a personal challenge and give back in a deeply meaningful way, we invite you to join us for CODE's fifth Summit for Literacy slated for July 2022.
Are you ready for an adventure?
Imagine what it must be like to summit Mt. Kilimanjaro, the highest peak on the African continent, and experience breathtaking views surrounded by endless horizons.
Join us in July 2022 as we walk in the footsteps of famed explorers – through tropical rainforests, across alpine deserts and glaciers to Uhuru peak located 5,895 meters above sea level.
Although CODE's Summit for Literacy offers a once-in-a-lifetime experience for participants, it is the purpose for which we undertake this challenge that is the true inspiration. Much like the view from the summit, the power and promise of literacy also offers limitless horizons for the children CODE works with every day.
| | |
| --- | --- |
| Route: | Lemosho Route |
| Length: | 12+ Days (9 days climbing) |
| Cost: | $5,580 USD (double occupancy tent + hotel) |
| Single Supplement: | $350 USD |
| Inclusions: | Professional guides, cooks and porters, all taxes, permits and fees, accommodations, most meals (see below), ground transportation, purified water and private toilet tent |
| Exclusions: | International flights, mandatory insurance, visas, vaccinations and gratuities |
| Minimum Fundraising Commitment: | $5000 |
This experience is designed for people seeking their next epic outdoor adventure.  You don't need to be an athlete to take part, but you do need to enjoy being active and challenging yourself a little. The service level is first class – you will be treated to the best meals, tents and guides on Kilimanjaro. It's a challenge of a lifetime delivered with keen attention to your comfort and safety.
The climb itself is organized by Tusker Trail a company specializing in African treks and the Kilimanjaro climb. With over 45 years of experience, Tusker Trail boasts a 98% summit success rate. Our climbers' every need will attended to with thought and professionalism.
Our climbers' safety is our top concern - all Tusker Trail staff (porters, guides etc.) have been double vaccinated and will ensure that COVID-19 safety protocols are carefully followed. For added peace of mind, Tusker Trails is offering a full money back guarantee on all bookings up to 3 weeks prior to departure. 
Your adventure doesn't need to end with a summit of Mt. Kilimanjaro. Tusker Trail is offering our participants and optional wildlife safari to Tarangire National Park, Manyara National Park and Ngorongoro Crater. More details are available upon request.
Helping children determined to learn
Since 2006, CODE's Summit for Literacy has raised over $1 million and has leveraged additional funds through matching grants. We are looking forward to making our 2022 climb the best yet!
Each of our participants will commit to fundraising $5,000. We're here to help you along the way by providing a personal fundraising page, ideas, resources and lots of encouragement.
Every dollar you raise will go a long way toward helping children learn to read, and thereby gain access to a better education. As little as $27.50 can print 50 locally-authored storybooks for children determined to learn, and just $250 can provide a week of training for a teacher to learn new skills to engage classrooms of young readers.
Despite all the many known benefits of literacy, half of all children in the world will not learn to read and write properly, unless something changes. The global literacy crisis is holding up progress in all areas of development from health and education to gender equality and economic growth. We believe that every child has the right to read, get an education and realize their full potential. We hope you do too.
Illiteracy rates are staggering