Brampton, Ontario
Grades 7-8
Submitted by Kanisha Charles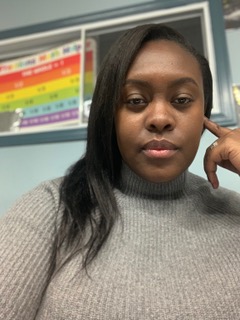 My sister, Mrs. Charles, only five years my senior, had been my teacher long before she was formally OCT trained. In middle school, she helped me select my high school courses, advocated for me to be placed in the classes I was initially told was above my learning level, and later helped me navigate through the daunting task of applying to college. When I finally received my college diploma I knew I couldn't have done it without her guidance. My sister's passion for learning and determination was clear at a young age. In SK, her teacher arranged a meeting with our mother, asking if she could stop her from reading ahead at home, but my sister was relentless. She had an insatiable thirst for knowledge and would later prove that no obstacle could get in her way.
When she became pregnant at 18, in her first year of university, many told to her to adjust her life plans, but she remained determined and graduated from university with a double major, only one year later than originally scheduled. But she didn't stop there! She went on to complete teachers college, while juggling a husband and two children at home and working full time. She is a lifelong learner and continues to study, enabling her to pour more into her students.
Her passion for education, and tenacious spirit are exactly what makes her an excellent teacher. Her story alone inspires young people to know that with hard work and perseverance, no goal is outside of their reach. She helps her students to enjoy learning and apply course material to real life situations. Desiring to help students beyond her classroom walls, she opened her own tutoring company and is a not only a teacher, but a champion and advocate for young learners.
Some of her success stories include students, like me, who she has supported through the challenges of higher learning and many have achieved honour roll under her tutelage!
Mrs. Charles is an inspiring teacher, with a unique ability to shape young minds, and with her no student gets left behind.